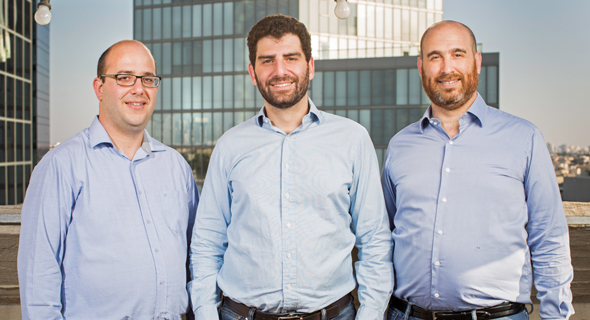 QED-it Systems Ltd. (QEDIT) develops aprivacy layer for enterprise blockchain networks, using zero-knowledge proof cryptography. The company's products comply with data privacy management requirements such as GDPR, enabling companies to use real-time data for more efficient audit processes.
Founded: 2016

‍Founders: Jonathan Rouach, Aviv Zohar, Ruben Arnold

‍Investors: MizMaa Ventures, Ant Financial, RGAX, Meron Capital, Jovono, Target Global

‍Funding to date: $13 million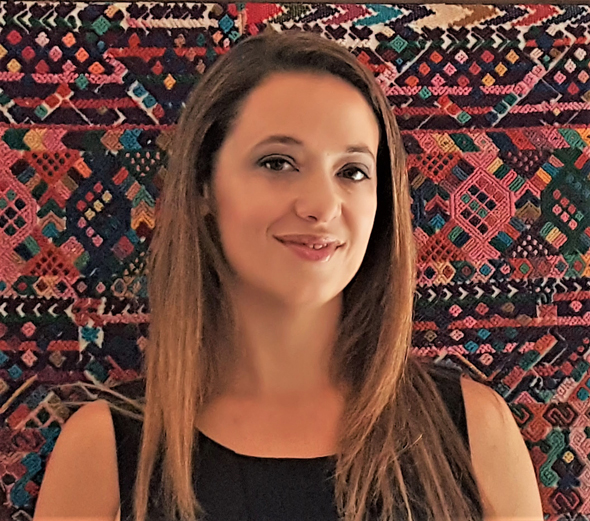 Jifiti Inc.'s service offers payment solutions and digital experiences for retail and branded companies and enables retailers to launch a payment plan offered through various financial entities,such as banks, without having to integrate with the cashier's systems.
Founded: 2011

‍Founders:Yaacov Martin, Shaul Weisband, Meir Dudai

‍Investors:Liberty Ventures Group, JesselsonCapital, Schottenstein Stores

‍Funding to date:$7 million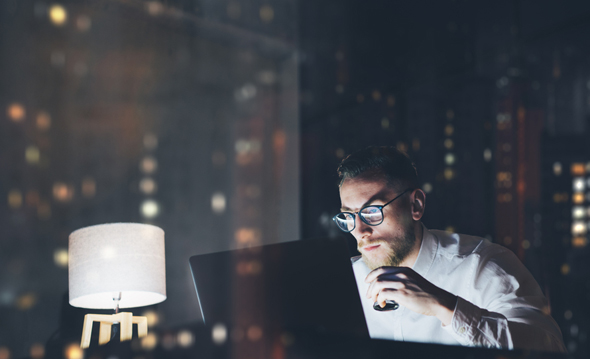 London-based Whichit UK Ltd. develops an interactive commercial content platform for the creation of polls and quizzes. The platform offers real-time user activity analysis and ad retargeting without compromising user experience.
Founded: 2012

‍Founders: Jonathan Gan, Yarden Jacobson, Galit Gan

‍Investors: Innovate UK, FbStart

‍Funding to date: GBP 2million (approximately $2.4 million)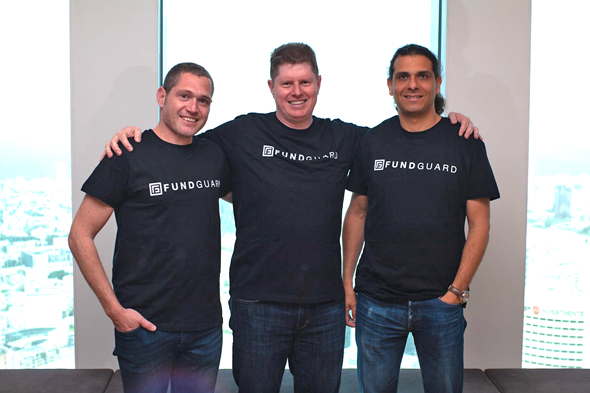 Tel Avivand New York-based fintech startup FundGuard Inc. offers cloud-based investment management and security tools for financial institutions including banks and investment firms.
Founded: 2018

‍Founders: LiorYogev, Yaniv Zecharya, Uri Katz

‍Investors: Blumberg Capital, LionBird

‍Funding to date: $6.5 million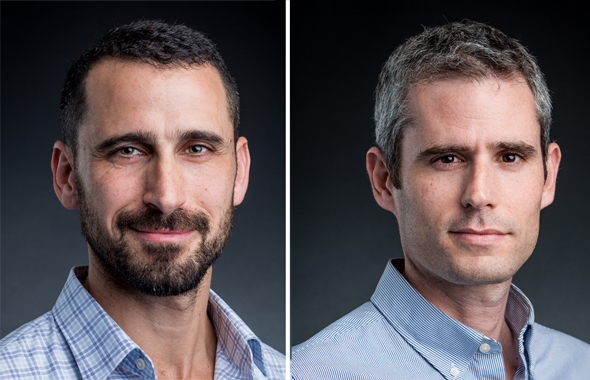 Capitalise Ltd. develops a natural language-based trading system that enables capital market investors to automate their trading scenarios. Capitalise's service integrates with trading accountson multiple third-party exchanges so investors can manage all their trades inone place. Capitalise's trading system is sold to companies that offer tradingto clients, such as brokers, banks and crypto currency exchanges.
Founded: 2014

‍Founders: Amir Shiovich, Shahar Rabin

‍Investors: StageOne ventures, Gefen Capital, GlenRock Israel

‍Funding: $6 million

Jerusalem-based Vicarius Ltd. develops machine learning technologies that analyze cyber attack patterns and uses the insights to predict vulnerabilities. The software then prioritizes tasks to block said vulnerabilities according to their levels of sensitivity and risk.
Founded: 2016

Founders: Michael Assraf, Yossi Zeevi, Roi Cohen

Investors: Jerusalem Venture Partners (JVP)

Funding to date: $2.5 million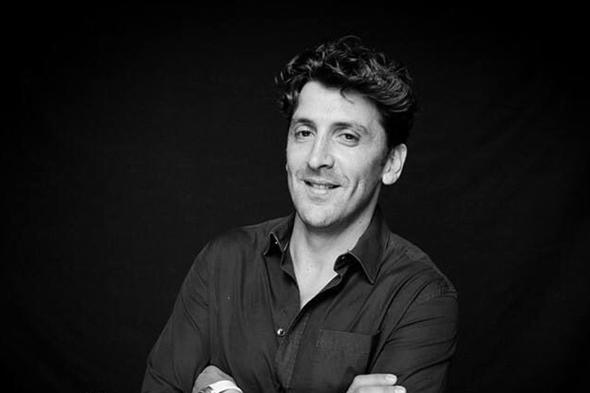 Rentigo Ltd. develops an application that integrates with existing accounting software for landlords and rental management companies to manage and track real estate and tenant payments.
Founded: 2016 

Founders: Sivan Blasenheim 

Investors: Realestate companies, tech investors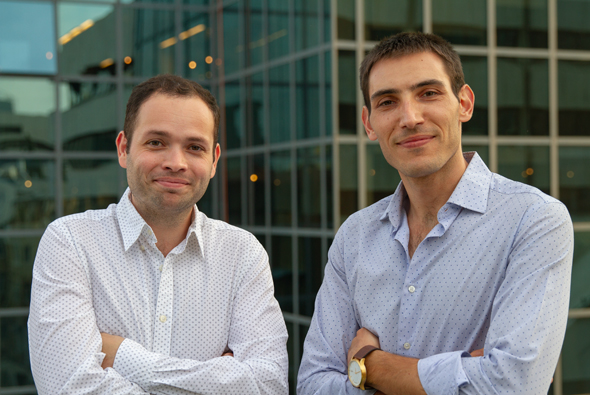 Tel Aviv-based serverless computingstartup Nuweba Labs Ltd. develops a platform that lets companies run serverless applications without using third party tools or add-ons. The platform also performs services such as network traffic inspection and real-time anomaly detection.
Founded: 2018

Founders: Ido Neeman, Yan Cybulski

CyberObserver is holistic cybersecurity management and awareness solution. It continuously measures Cyber Security status by retrieving and analyzing Critical Security Controls from security-relevant tools, empowering CISOs and executives with comprehensive management knowledge. CyberObserver provides indicators as to the types of cybersecurity tools that are misconfigured, malfunction, and lacking. CyberObserver reveals the security gaps that exist in each security domain and delivers continuous proactive recommendations that need to be closed.

Founded: 2011

Founders: Shimon Becker, Moti Ram, Oded Mass 

Investors: Swarth Group, Talis Capital, Merlin International 

Funding to date: $12 million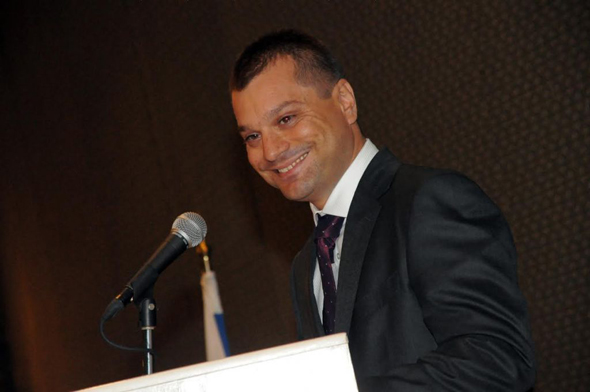 Sixgill Ltd. develops a threat intelligence service that monitors and tracks dark web activities for organizations, financial institutions, and law enforcement officials. The company's service identifies profiles of malicious actors and mapps their hidden social networks and behavior patterns to analyze their activity.
Founded: 2014

Founders: Avi Kasztan, Elad Lavi

Investors: Terra, Elron

Funding to date: $5.4 million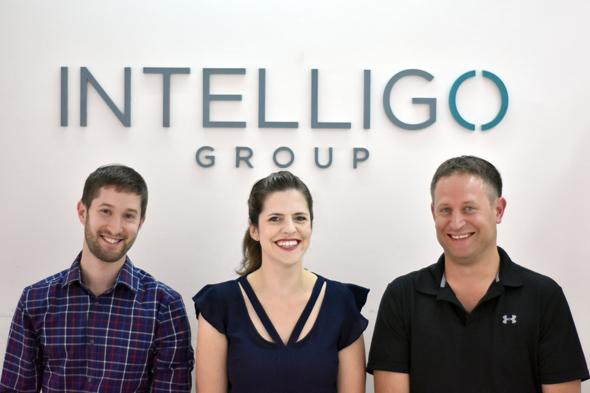 Intelligo Group is a business intelligence company offering automated due diligence and personnel background checks based on artificial intelligence technologies. Former National Security Agency (NSA) Director Michael McConnell and Pinhas Buchris, former director of Unit 8200, sit on the company's advisory board.
Founded: 2014

Founders: Dana Rakovsky, Shlomo Mirvis

Investors: Bridgewater Associates CEO Eileen Murray

Funding to date: $6.8 million

HopOn Ltd. develops a cloud-based transport management platform designed to offer public-transport fare payment and ticketing services. Users can pay for bus and train rides as well as cab fares and shared scooter and bike services.
Founded: 2012

Founders: Amir Rosenzweig, Ofer Sinai

Investors: Israeli public transportation company Dan, Innogy Innovation Hub, Hapoalim Bank, Moneta Seeds, Clear Future

Funding to date: $4.5 million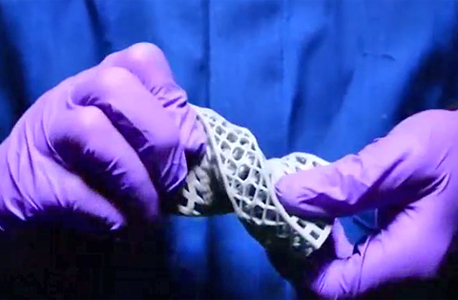 Addionics IL Ltd. uses 3D printing technologies to redesign the architecture of batteries to improve performance,safety, cost, and charging time.
Founded: 2017

Founders: Vladimir Yufit, Moshiel Biton, FaridTariq

Investors: none

Funding to date: none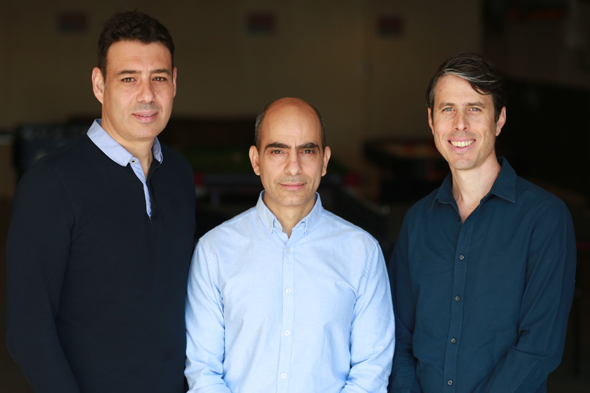 Market Beyond offers a market intelligence service for online retailers. The company provides its clientswith data on competing brands, shoppers' behaviors, and market shares and conversions. Market Beyond's list of customers includes e-commerce giant eBay.
Founded: 2014

Founders: Yuval Yifrach, Shachar Baryamin, Eran Dror

Investors: Digital Horizon, Hetz Ventures, YahalZilka

Funding to date: $4 million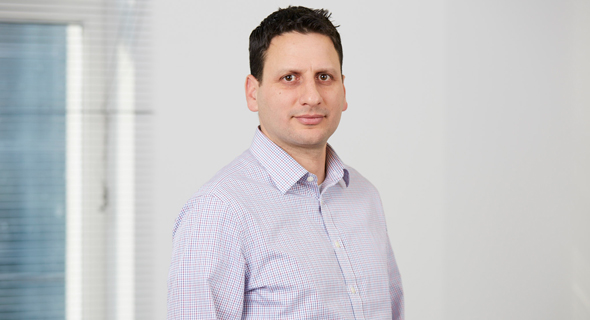 Customer analytics startup Glassbox Digital UK Ltd. offers technology that collects data and provides analytics and insights pertaining to customer behavior across digital platforms and mobile applications. Glassbox's system is designed to optimize web and mobile customer experiences, identify IT performance issues, and provide real-time customer support.
Founded: 2010

‍Founders: Yoav Schreiber, Yaron Gueta, Hanan Blumstein

‍Investors: Updata Management LLC, CreditEase Israel Innovation Fund (CEIIF), US Israel Gefen Capital Management Ltd., IbexInvestors (incorporated as Lazarus Israel Opportunities Fund LLLP)

‍Funding to date: $32.5 million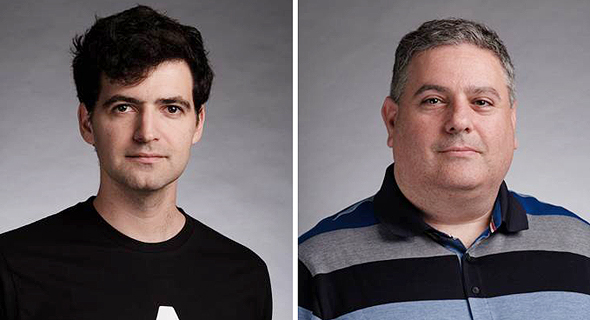 SaaS insurtech startup Atidot Ltd. use sartificial intelligence and predictive analytics to provide life insurers andannuity writers with business and actuary insights on customers and their anticipated behaviors. Atidot's software lets insurance companies merge their own data with accessible data from other sources to improve their ability to assess clients' risks.
Founded: 2016

Founders: Assaf Mizan, Barak Bercovitz

Investors: Vertex Ventures, Bank Hapoalim, Moneta Seeds,the D.E. Shaw Group

Funding to date: $6 million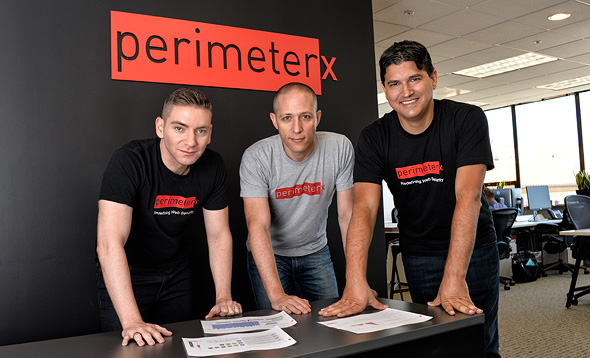 San Mateo, California-headquartered information security startup PerimeterX Inc.develops a system that identifies and blocks malicious bots to prevent the spread of fake news and phishing and fraud attempts.
Founded: 2014

‍Founders: Omri Iluz, Ophir Ashkenazi, Ido Safruti

‍Investors: Scale Venture Partners, Adams Street Partners, Canaan Partners, Vertex Ventures, Data Collective

Funding to date: $78 million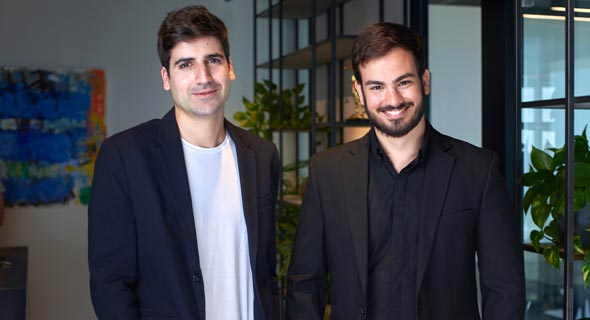 Cyber security startup Polyrize SecurityLtd. offers cybersecurity software that automates identification and authorization security processes across native and non-native cloud environments.
Founded: 2018

Founders: Nati Hazut, Aviv Gabay

Investors: Glilot Capital Partners, Saban Ventures

Funding to date: $4 million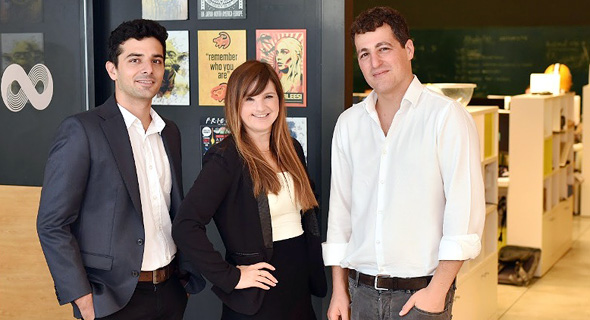 Tel Aviv-based cyber security company Securing SAM Ltd. develops software that protects networks and smartinternet-of-things (IoT) devices to provide a global security solution for allof the user's devices.
Founded: 2016

‍Founders: Sivan Rauscher, Eilon Lotem, Shmuel Chafets

‍Investors: Intel Capital, ADT Security Services,Blumberg Capital, NightDragon Security

‍Funding to date:$14 million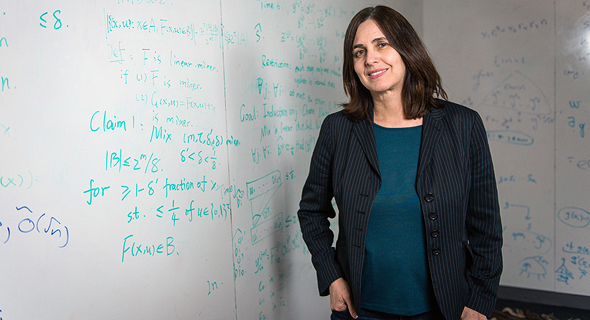 Encrypted data collaboration startup Duality Technologies Inc. develops technologies that enable sensitive contentto be analyzed and shared by partners while encrypted, without jeopardizing data privacy or proprietary information.
Founded: 2016

Founders: Alon Kaufman, Shafi Goldwasser, RinaShainski, Kurt Rohloff, Vinod Vaikuntanathan

‍Investors: Team8

‍Funding to date: $5 million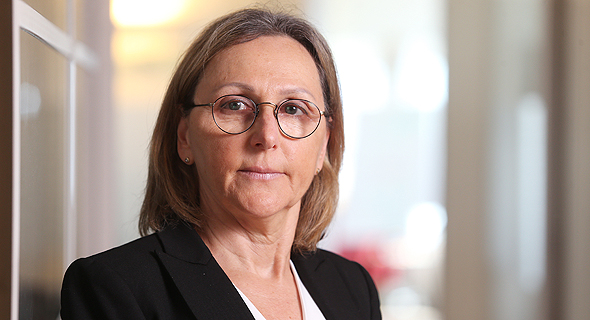 Israel-based Nanomedic TechnologiesLtd. develops and manufactures on-the-spot electrospun medical products. Thecompany's signature product, a nanospun artificial layer of skin, aims topotentially replace the vast majority of traditional bandages. The transient fake skin can be combined with antibacterial creams, antibiotics, cannabinoids,hydrogel, and silicons, depending on the patient's needs. The temporary and transparent skin layer that Nanomedic generates is applied without actually touching the damaged skin, and peels off on its own once the patient's skint issue is regenerated.
Founded: 2018

‍Founders: Nanomedic is a spin-off of medtechcompany Nicast Ltd.

‍Investors: OurCrowd, private investors

‍Funding to date: $3.1 million, according to Pitchbook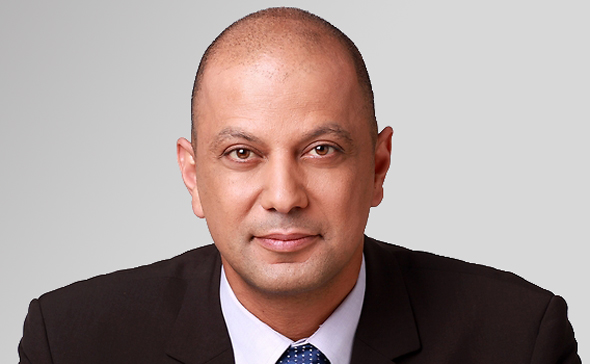 Based in central Israel, My Size Inc. develops sensor-based technology as well as apps that measure distance and volume through a mobile device to provide measurements for the fashion, retail,home improvement, and delivery sectors.
Founded: 1999

‍Founder: Ronen Luzon

‍Investors: Private investors

‍Funding to date: $18.5 million / NASDAQ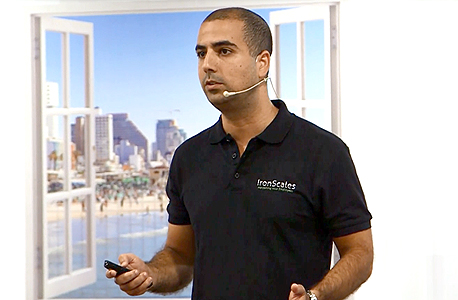 Tel Aviv-based anti-phishing company IronScales Ltd. provides automated phishing prevention, detection, and response services for emails.
Founded: 2013

‍Founders: Eyal Benishti

‍Investors: RDC, K1 Investment Management

‍Funding to date: $23 million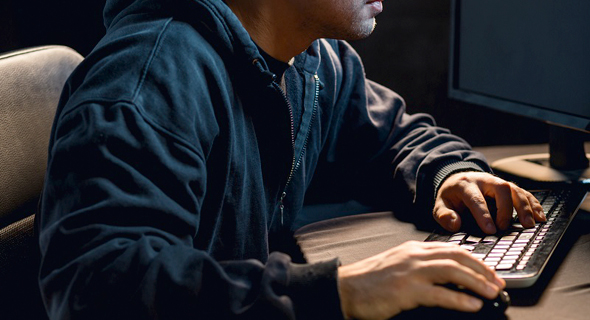 Petah Tikva-based Minerva Labs Ltd. is an endpoint security startup that protects enterprises from attacks. The company'santi-evasion technology blocks threats that circumvent antivirus and other baseline protections by deceiving the malware and controlling how it perceivesits environment. Minerva's technology enables organizations and companies toblock access to critical assets such as ATMs, gas pumps, or cash registers byhiding them, thus preventing them from being compromised as they cannot be seenor accessed.
Founded: 2014

‍Founders: Eddy Bobritsky, Erez Breiman, Omri Segev Moyal

‍Investors: Amplify Partners, StageOne

‍Funding to date: $11.5 million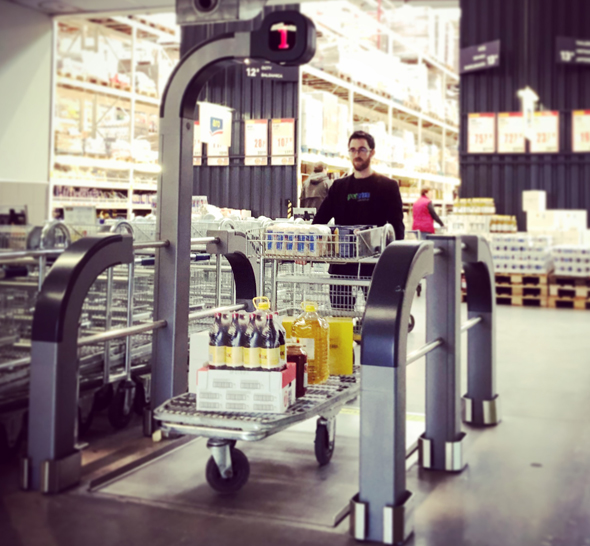 SuperSmart Ltd. develops an applicationthat enables supermarket customers to automatically checkout their cart. The company develops an interactive shopping application that provides customer swith adaptive sales promotion and also helps them keep track of their cart's total cost. Customers download the company's app and scan their products on theapp, paying digitally through the app instead of waiting in line to checkout.
Founded: 2014

‍Founder: Yair Cleper

‍Investors: Bizerba, private investors

‍Funding to date: unknown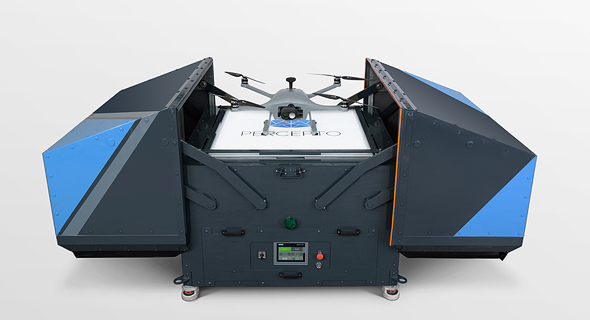 Autonomous drone developer Percepto,incorporated as Vision Cortex Ltd., develops computer vision and automation softwarefor on-site drone systems. The company's drone launches from a charging box andoperates autonomously, performing a number of security, safety, and inspection tasks for large industrial sites. The drone also collects aerial video and snapshots, transmitting data to personnel on the ground in real-time.
Founded: 2014

‍Founders: Dor Abuhasira, Raviv Raz, Sagi Blonder,Ariel Avitan

‍Investors: Hyundai Motor Company, U.S. Venture Partners (USVP), NHN, Emerge, Spider Capital, R&r Venture Partners

‍Funding to date: $27.5 million